"Everything we do, We do it for your health"
Healthy Life Conditioning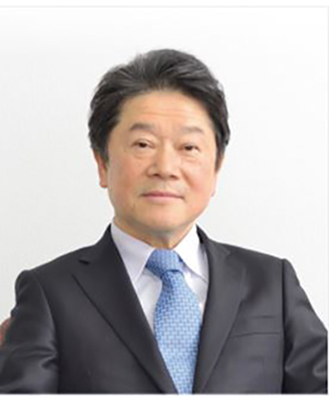 創業以来わたしたちがこだわり続けてきたもの、それは人のカラダが本来持っている「自然治癒力」でした。
ストレスや疲労の蓄積により狂ってしまった心身のバランスを最良に保つことで、現代人の自然治癒力は十分な力を発揮するようになると思い至ったのです。
研究開発に情熱を注ぎ、ファイテンの技術・製品を提供することで今日、多くの支持をいただけるようになりました。
皆様からの支持を礎として、この技術をあらゆる分野で活かしていきたい。
もっと多くの製品を生み出し、世界の人々に貢献していきたい。
健康を支えるために、わたしたちはこれからも挑戦し続けます。
Since our company was established, we at Phiten have pursued research and development with our primary focus on the natural healing power inherent in the human body. Many people today often find it difficult to maintain a proper balance between their mind and body due to stress and fatigue accumulated in their everyday lives.
Under the belief that the body's own natural healing abilities can be revitalized by achieving the optimal balance between mental and physical health, we have devoted all our energies and passions to research and development to create unique technologies and products, which have now gained the trust and confidence of our customers.
With this customer trust as a cornerstone of our work, we are determined to continuously contribute to promoting the wellness of people around the world by developing more new technologies and products, and applying such technologies to a variety of other fields.
To this end, we will continue to take on new challenges.
President, Phiten Co.,Ltd.
Yoshihiro Hirata
About Omnititan
Since 2004 April, Omnititan has always aimed to promote reputable and established products to Singapore's health and wellness industry. To support our vision, we collaborate closely with authentic manufacturers based in their respective homeland and a fully operational Research and Development department.
Phiten is a renowned Japanese company from which Omnititan has successfully gained distribution rights. We have a proven history of successfully distributing international wellness products to our local Singaporean market, and we are proud to have brought Phiten into South-East Asia.
Do check out other brands that Omni has been curating and developing:
More Info
Our Partners
Southeast Asian Games, Fina Swimming Competitions, Singapore League of Football Association, Barclay's Golf Singapore Open – are some of the few organisations which have worked intimately with Omnititan.
Among some professional athletes who have trusted us are the 2016 Gold Olympian – Joseph Schooling, the Founder of APS Swim School – Ang Peng Siong, and PGA golf players – Adam Scotts, Shingo Katayama.
Phiten was published in a medical journal by Nanyang Technological University on how Phiten technology has boosted athletes' performances. As the result of Omnititan's years of dedication in bringing Phiten to an international level, we have not only help athletes but also other customers of diverse needs.